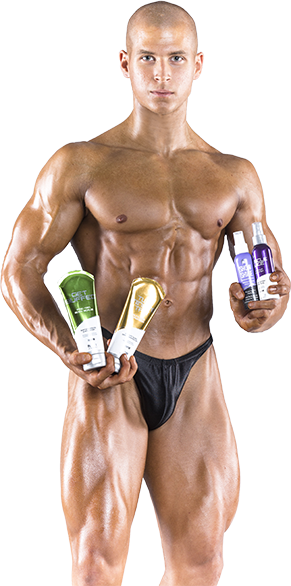 Welcome to the official Pro Tan Slovakia website
Everybody who devotes to bodybuilding and fitness knows how the perfect skin preparation is important before entering the podium. The all above activities are subject to good competition placement. On the other hand without the above described skin preparations the all physical efforts during a lot of months for show preparation could result to unexpected competition results.
Based on the above we have decided to provide Slovak and Czech competition participants with professional services in the field of skin preparation by means of application of the best appliances. One of them is the Pro Tan brand. The show participant has dryer skin on the podium which enables the skin better to "breathe". In comparison with other color brands Pro Tan doesn't leave behind so called oil effect. Also you don't spread the color within your surrounding. You can move free and unlimited to carry out the all activities you need, without the need of constant repair of tanning.
Our goal is, by means of your skin preparation, to contribute for fructification of your long-term physical competition preparation to get the best results on the podium.
Looking forward to hear and to meet you, dear competition participants.
"The Champion in the body – Pro Tan on the body"
On behalf of Pro Tan Slovakia team

Vladimír Pečeňa
Executive manager